Welcome to the Chair of Econometrics!
The article "Modeling volatility and dependence of European carbon and energy prices" by Berrisch, J., Pappert, S., Ziel, F. and Arsova, A. (2022) is accessible online under the following link: DOI.
The course "Unit Root and Cointegration Analysis", originally scheduled for February 2023, will take place in the summer semester 2023.
Location & approach
The facilities of TU Dortmund University are spread over two campuses, the larger Campus North and the smaller Campus South. Additionally, some areas of the university are located in the adjacent "Technologiepark".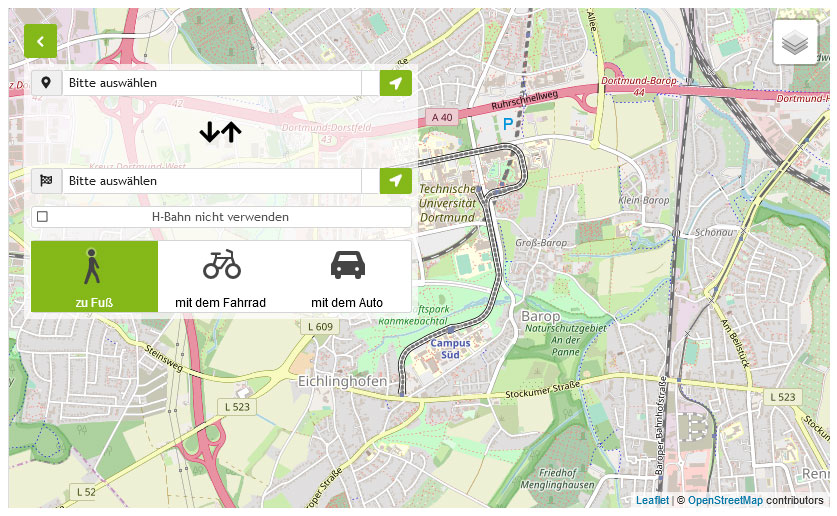 Zum Lageplan